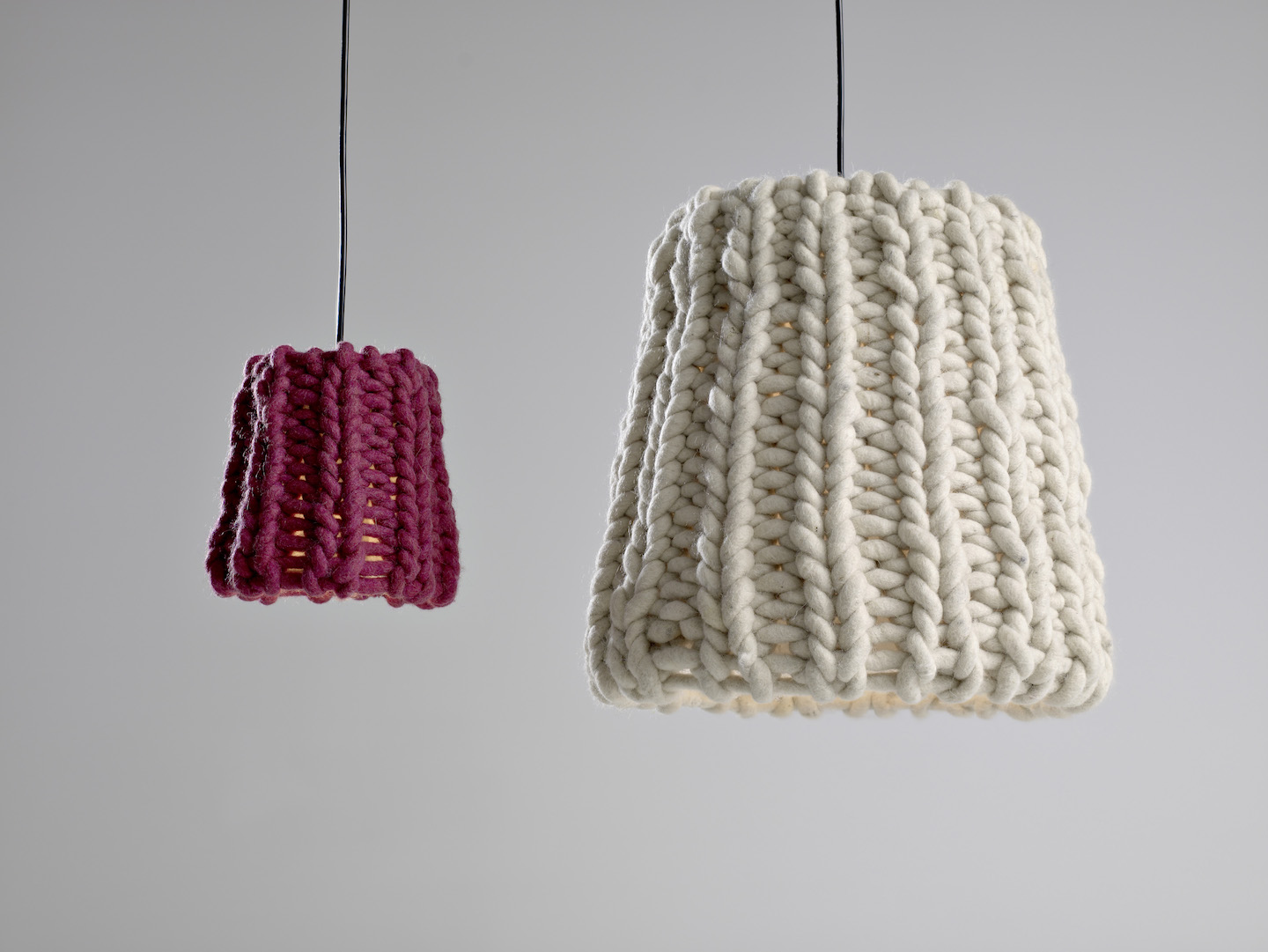 Granny
lamp series 2009
Dimensions: Ø 17.5cm H=21cm / Ø 37.5cm H=38.5cm
Material: 100% pure new wool
Client: Casamania
Granny is knitting while she listens to your troubles, your newest adventures and heartbreaking stories. Granny gives you a hot chocolate to warm up from cold winter weather. Granny reads out a fairy tale to the children. Granny is a reminiscence of childhood.
Innovative design producer Casamania has taken Granny in its collection. Casamania's drive for material innovation and new forms made Granny an ideal object for the Italian label. Casamania also produces Granny with social and ecological responsibility. Granny is made exclusively from Tyrolean wool. Each piece is hand-knitted. The lamp was designed by Pudelskern, the design studio that Nina Mair lead with two partners from 2006 to 2012.
You can buy Granny in our online shop.
Photography: Markus Bstieler / Casamania