NINA MAIR SPECIALIZES IN INTERNATIONAL INTERIOR ARCHITECTURE, FURNITURE AND LIGHTING DESIGN. BASED IN AUSTRIA, THE AWARD-WINNING STUDIO WORKS HOLISTICALLY TO CREATE TIMELESS AND FUNCTIONAL PROJECTS AT ALL SCALES WITH A MISSION TO IMPROVE QUALITY OF LIFE THROUGH DESIGN.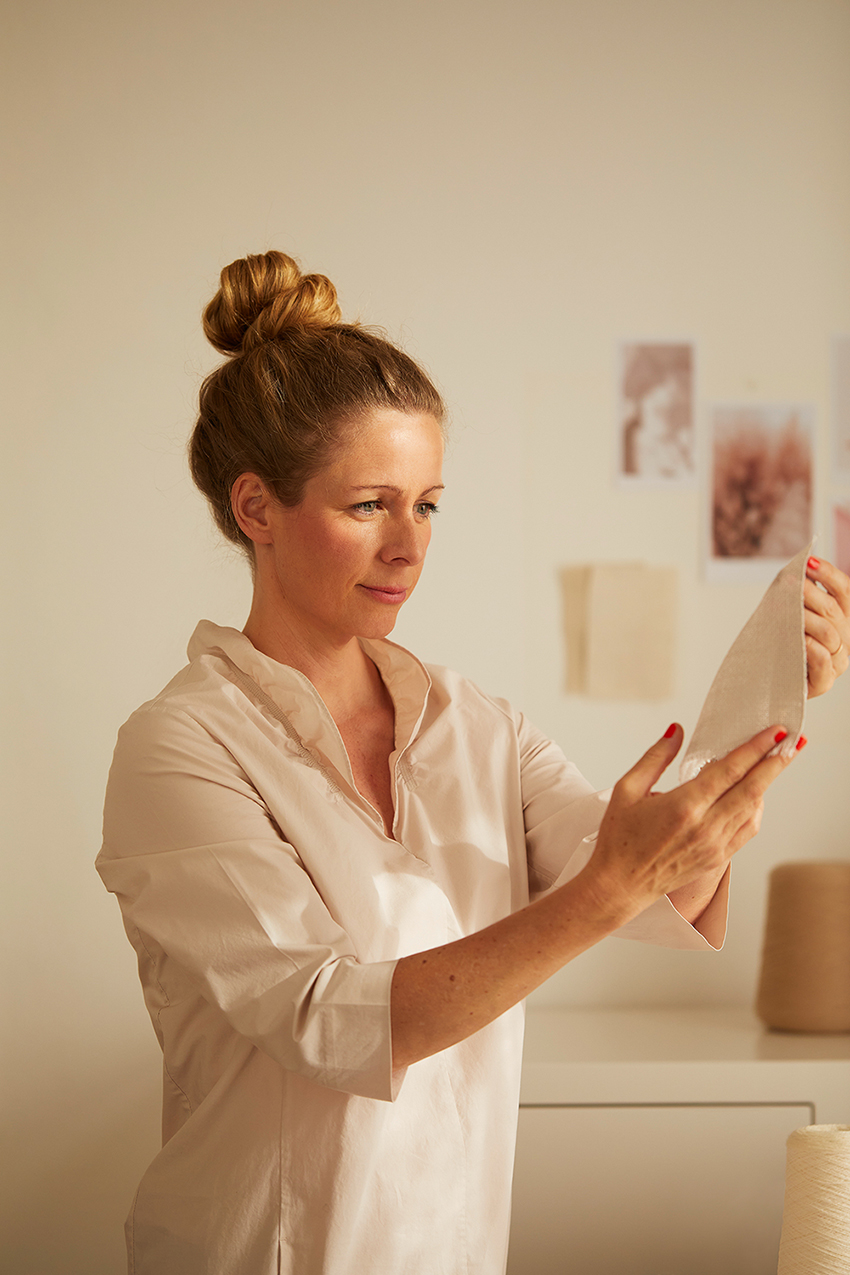 BIOGRAPHY
Nina Mair Architecture + Design collaborates with global clients who seek the highest quality and a focus on simplicity, natural materials and sustainability. Nina Mair applies 15 years' expertise in architectural and industrial design, materials and construction to large and small projects within the hospitality, retail and commercial sectors. The studio also partners with expert craftsmen and manufacturers to realize innovative products. Nina Mair's contemporary designs are expressed through long-lasting raw materials and are brought to life using local resources, thoughtful construction and production practices. The studio's process is highly collaborative, analytical and site-specific, resulting in unique outcomes that are inspired by each client's identity, rooted in the project's history and context and mindful of the end-user's practical and emotional needs. Drawing on multidisciplinary expertise, Nina Mair views each project holistically to create spaces and products with a strong design language, authentic sense of place and continuity. Nina Mair Architecture + Design was founded by Nina Mair in 2012. Mair holds a Masters in Architecture degree from Accademia delle Belle Arti in Florence and the University of Innsbruck. From 2006-2012 Mair was the co-founder of Pudelskern design studio. Today, Mair leads an interdisciplinary team from her studio's Innsbruck headquarters. Nina Mair's work is recognized through multiple awards and press and her studio has been fortunate to collaborate with esteemed clients including Swissôtel, Innsbruck Airport, ClassiCon, LaCividina and Casamania. Mair is a Member of the Austrian Association of Architects and in 2010 and 2011, Mair was guest lecturer for the Department of Architecture at the University of Innsbruck. Selected clients: ClassiCon, LaCividina, Casamania, Ydol Acoustics, Swissôtel, Planlicht, States Museum Austria, Economic Chamber of Trade, Bartenbach Lighting, Tischlerei Forcher, Dade Design
AWARDS
Nina Mair's products recieved some of the most important international design awards such as:
Interior Innovation Award Selection 2013
German Design Award Special Mention 2015
Interior Innovation Award Winner 2015
Iconic Awards Interior Innovation Winner 2016
European Product Design Award Winner 2017
German Design Award Winner 2017
European Product Design Award Winner 2018
A' Design Award Winner 2018
German Design Award Winner 2019
IF Design Award Winner 2020
European Property Award Winner 2021
LIT Lighting Design Award Winner 2021
Exhibitions
Treasure & Pleasure Milan April 2019
A Pattern Dialog Milan April 2018
Colours of Arabia Innsbruck June 2016
Back Ahead Milan April 2016
LondonDesign Festival London September 2015
Austrian Design Pioneers Milan April 2015
imm cologne Cologne Jan 2015
designfunktion Special Exhibition Vienna Sept 2014
Hofmobiliendepot Vienna 2014 (permanent collection)
Architekturtage Innsbruck May 2014
Silent Space Milan April 2014
100% Design London Sept 2012
Raw and Delicate Milan April 2012
Maison+Objet Paris Sept 2011
Design Vision Austria Milan April 2011
Mint Gallery London 2010
Designer's Saturday Langenthal CH May 2010
Museum für Kunst und Gewerbe Hamburg 2010 (permanent collection)
Design Scapes Milan April 2009
Pudelskern at NHOW Milan Sept 2009
Salone Satellite Milan April 2008
Pecha Kutcha Vienna Nov 2007
AUT Innsbruck July 2005
Live Work Space Birmingham UK Oct 2004
studio
Ana Ţurcan
Design & Architecture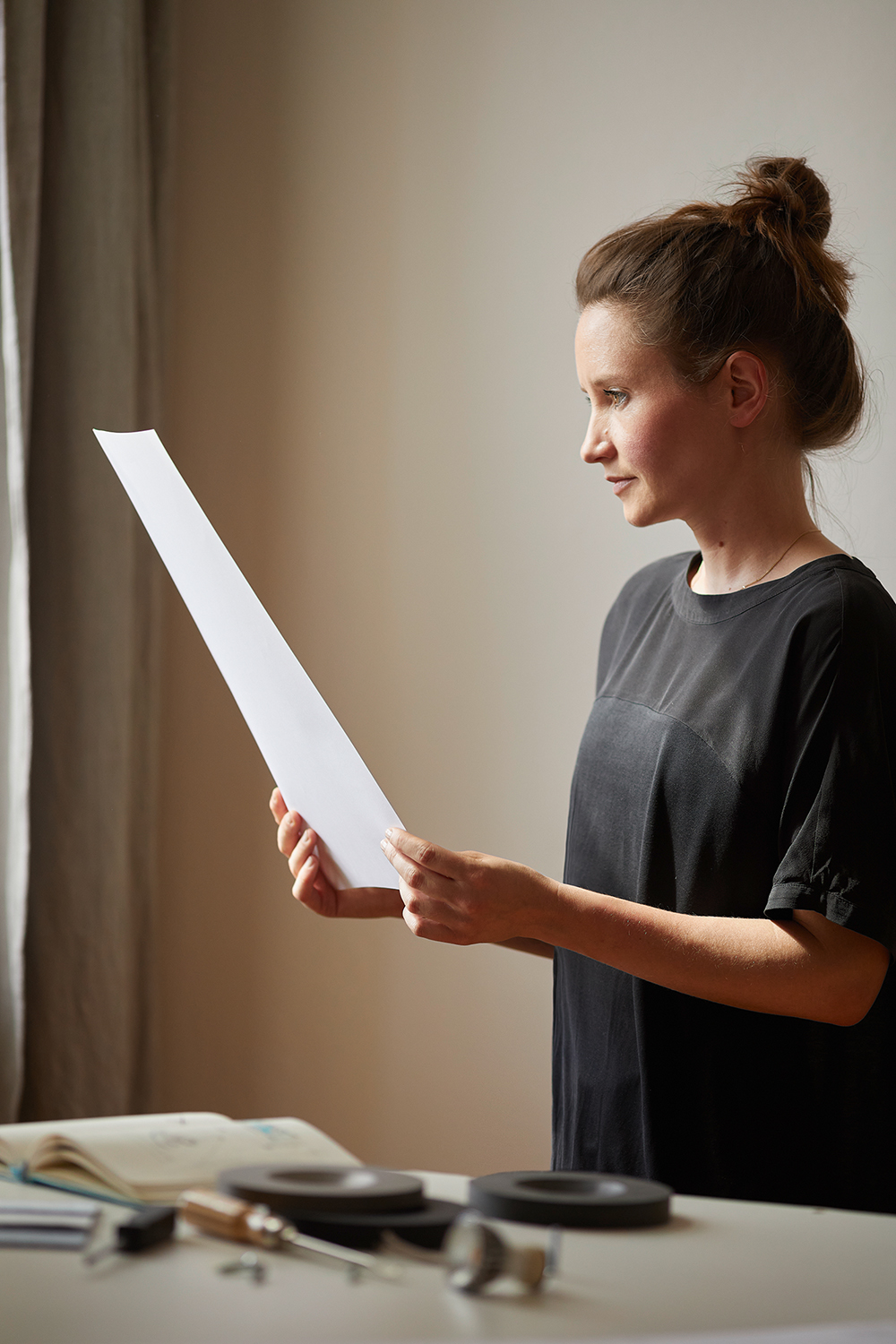 Katharina Schmiderer
Design & Architecture
Hanna Lorenz
Design & Architecture
TEAM
We are a design team that believes two minds work better than one! Our open floor plan studio space keeps the work environment highly collaborative and transparent. Aside from the daily work hours, we enjoy bringing our team together as often as we can through collective daily lunches and break times. This informal interaction and flat hierarchy are a significant element in Nina Mair's company structure.
STUDIO
Mair also invites experts such as psychologists, sociologists and urban planners to provide their perspectives on client projects, enriching them with academic intelligence beyond the field of design. Passionate about innovation, Nina Mair is known for an extensive and hands-on approach. The studio develops customized solutions through experimentation, research and development, pushing the boundaries of materiality, technology, architectural construction and product manufacturing. Nina Mair's obsession for detail and quality carries through every stage—from the first technical sketches, 1:1 prototypes, material sourcing and on-site construction management, to the floral arrangements on opening day.
Our studio is located in a former soap factory within the heart of Innsbruck, a city of the Alps. The beautiful alpine surroundings are a calming backdrop and source of inspiration reflected in each of our products.