Tirol Shop Headquarter
Client: Marke Tirol
Innsbruck 2017
In collaboration with Snøhetta.
The new Tirol Shop - a clothing and accessories store of the Tirol label, was designed through a cooperation between Nina Mair and the renowned architecture firm Snøhetta. The fundamental values of the label - strength, naturalness and authenticity - have been translated into architecture. At the so called Burggraben - the outer limit of the historical center of Innsbruck the new Tirol Shop firstly attracts one´s attention through its discreetly designed entrance. The exterior wall of the shop was indeed the historical city wall several centuries ago. Now one steps here onto a contemporary premises. The architects respond with a strong contemporary gesture to the protected historical building and its medieval vault. Similar to a wooden shell, the massive larch wood floors are also raised to the walls and make a formal response to the white vaulted ceiling. The use of untreated larch reflects the closeness to nature which the Tirol label stands for, creating a calm and homely ambiance. The two-part sales counter, also built of massive larch wood, is centrally placed thus guiding the visitors around the custom-made piece of carpentry. Incorporated into the front side of the counter, wooden lamellas are shaped into the Tyrolean topography. These slats arise from the new "Corporate Architecture" of the Tirol brand, architecturally formulated by Snøhetta. It will henceforth accompany and strengthen the Tirol label providing a consistent and authentic image. The products are showcased along the walls of the almost square space. A modular shelving and suspension system was developed to this end by the designers.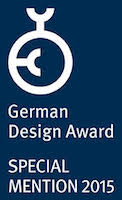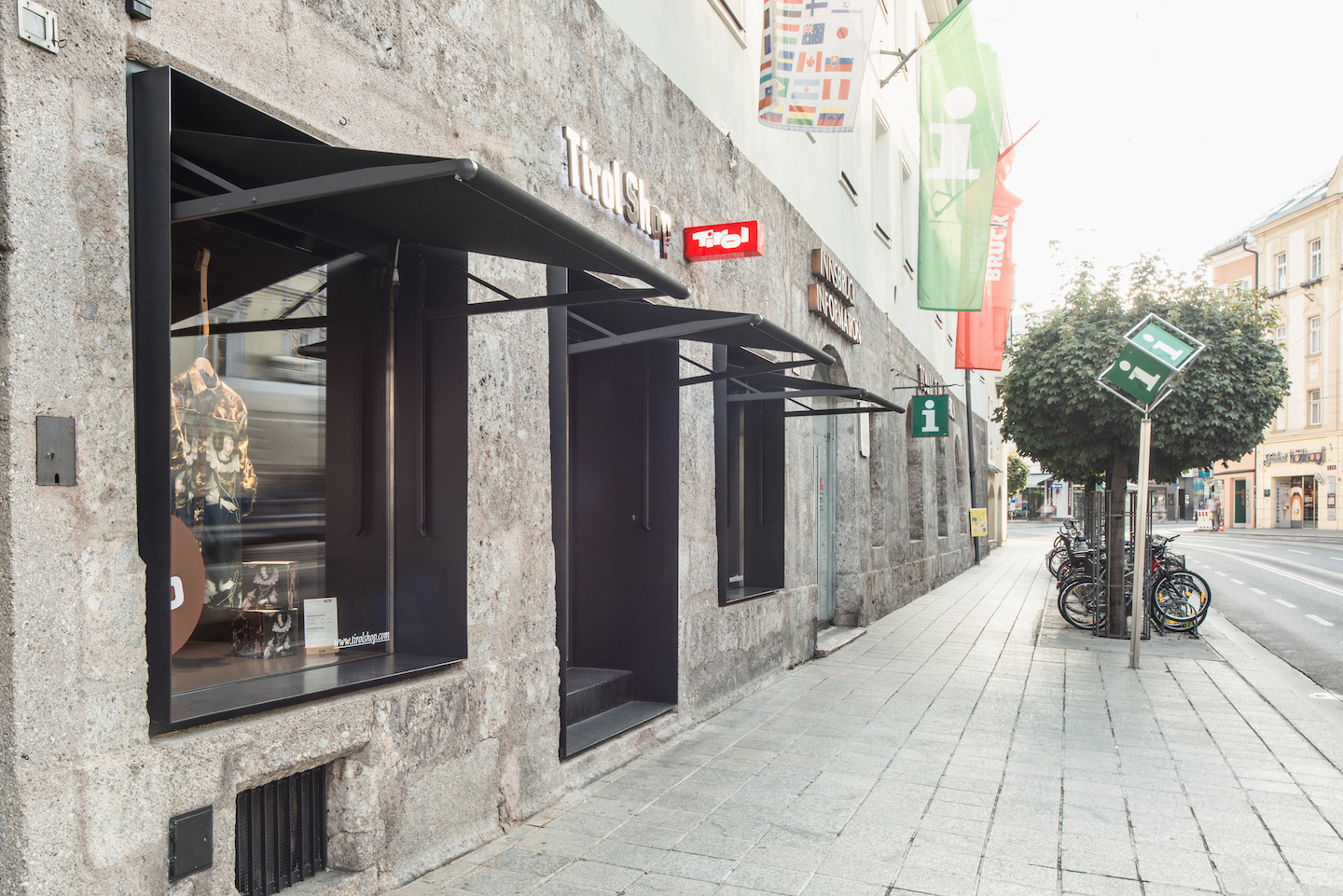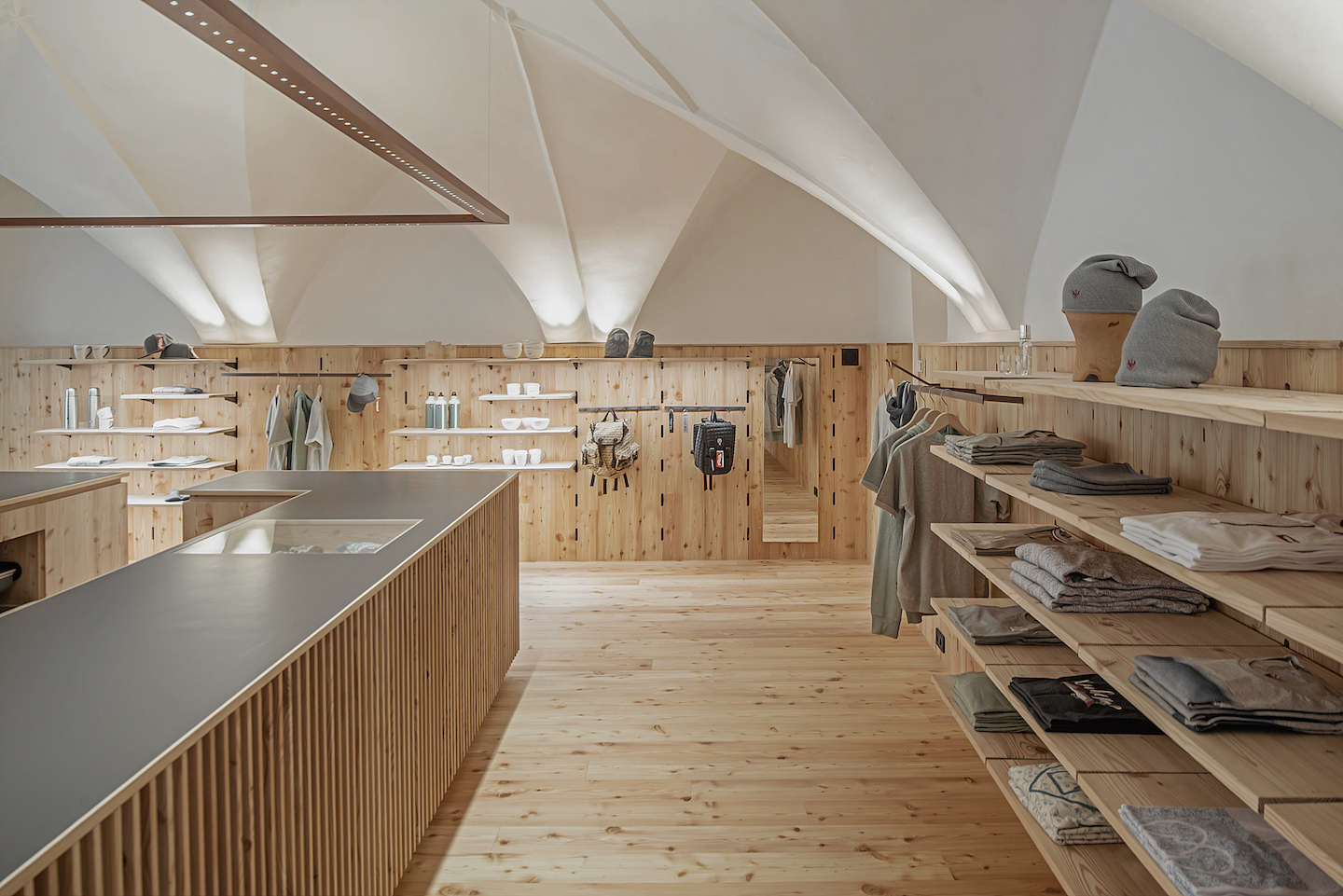 Due to an ingenious lighting concept the vaulted ceiling remains virtually intact and the created space has a calm and tranquil effect. Integrated in the wall formwork, High-Power-LED stay hidden from view and illuminate the vaulted ceiling. The light is then reflected back and distributed through the entire space. The articles in the shop are illuminated indirectly through the flush mount LED luminaires.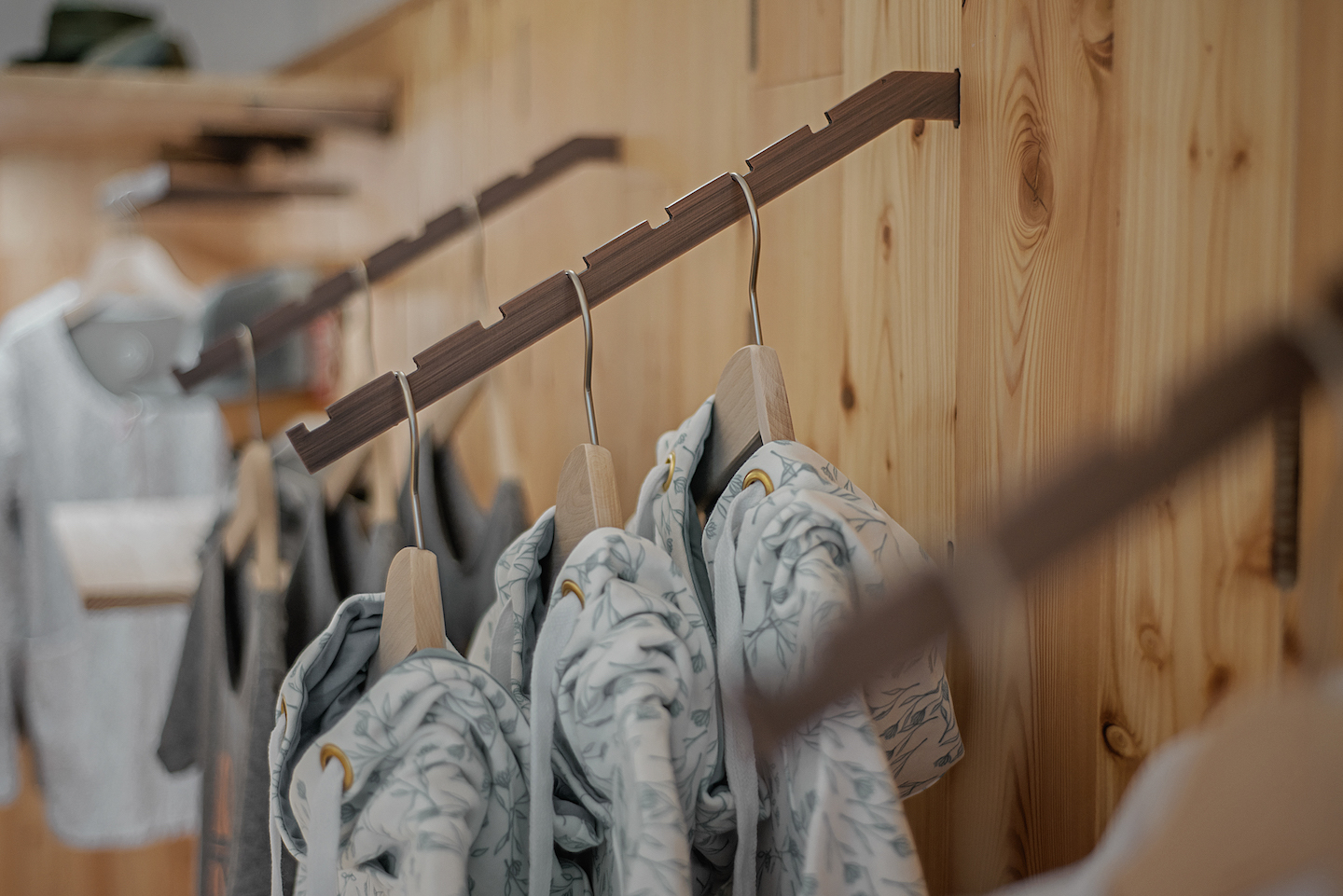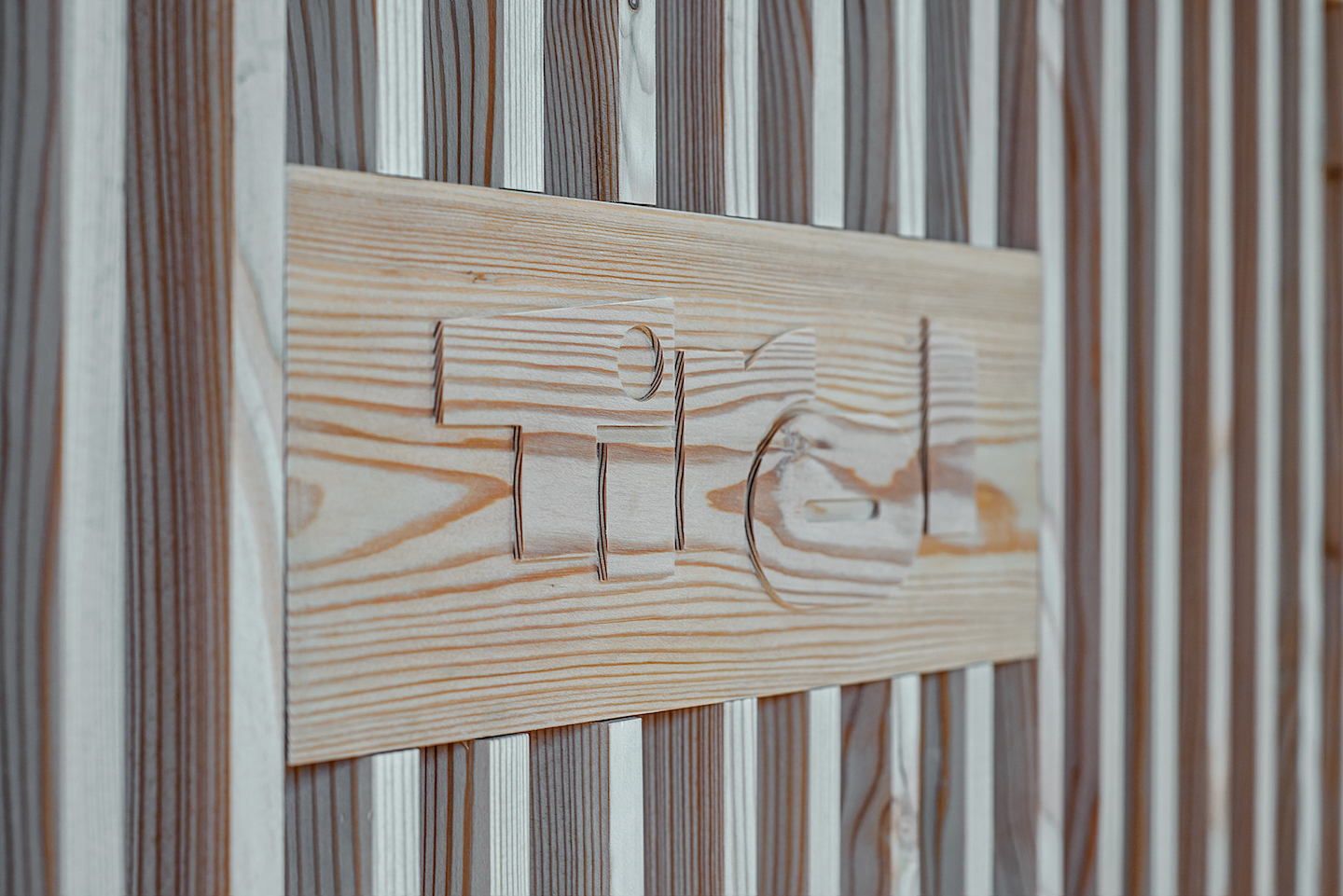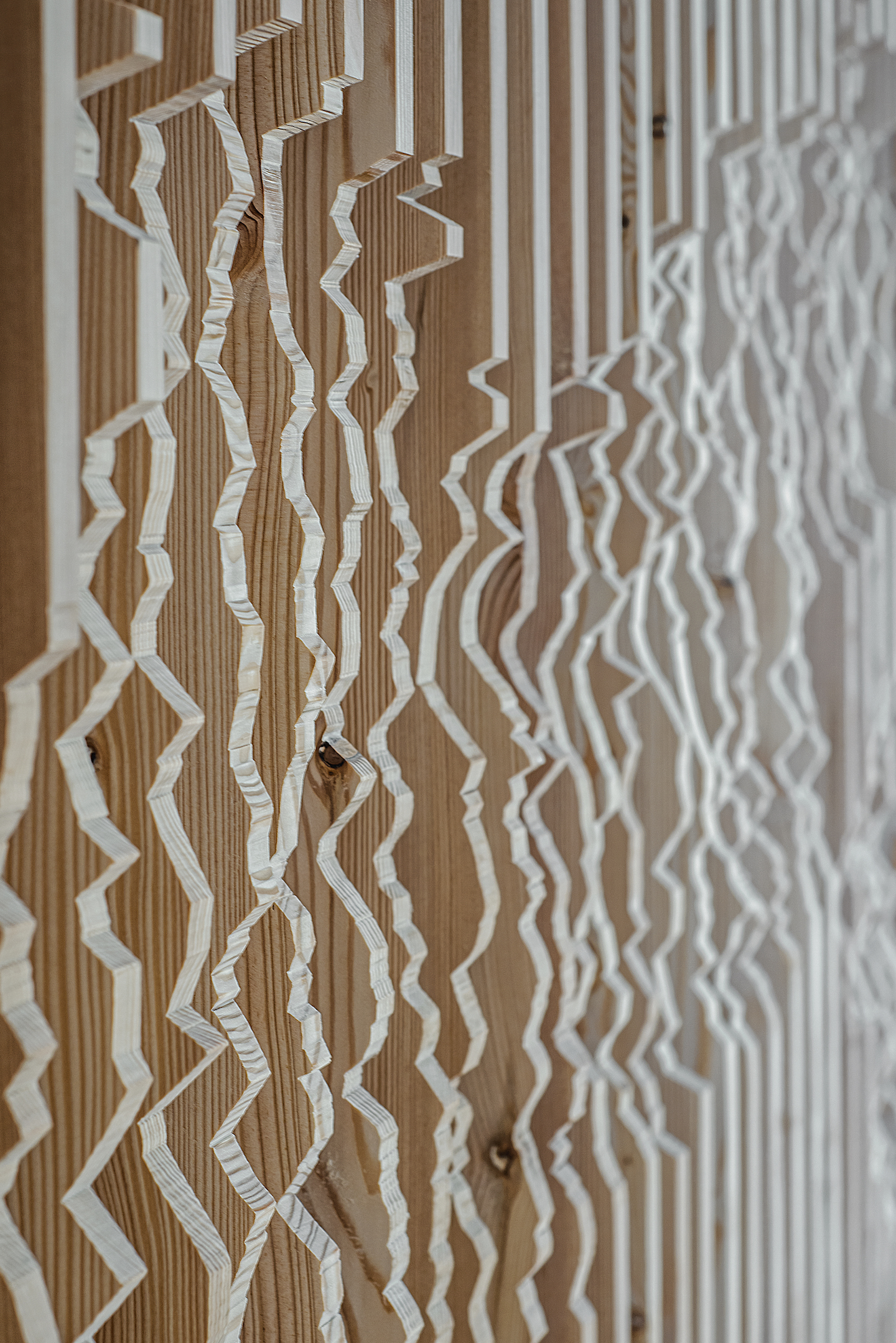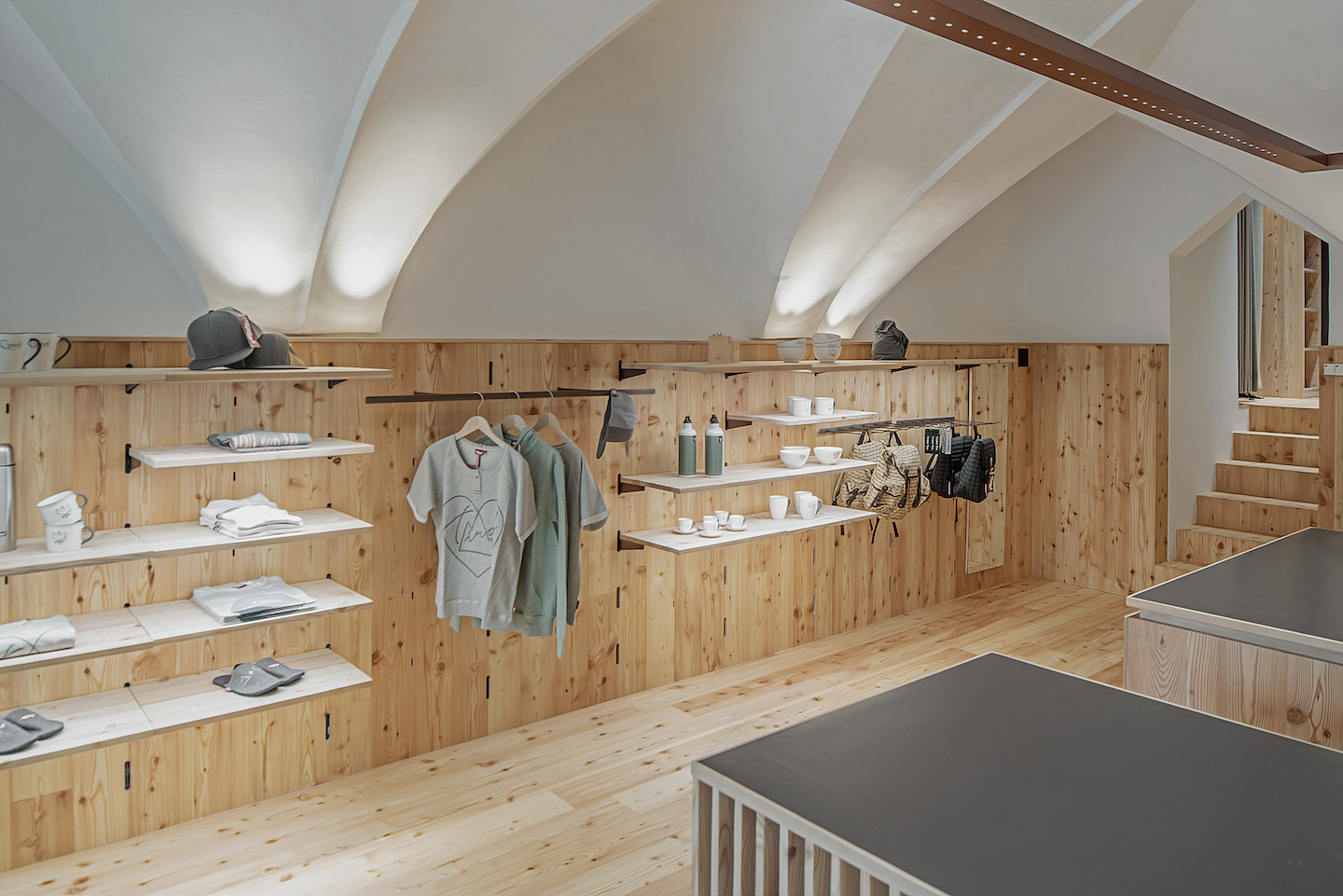 Photographer: Peter Philipp