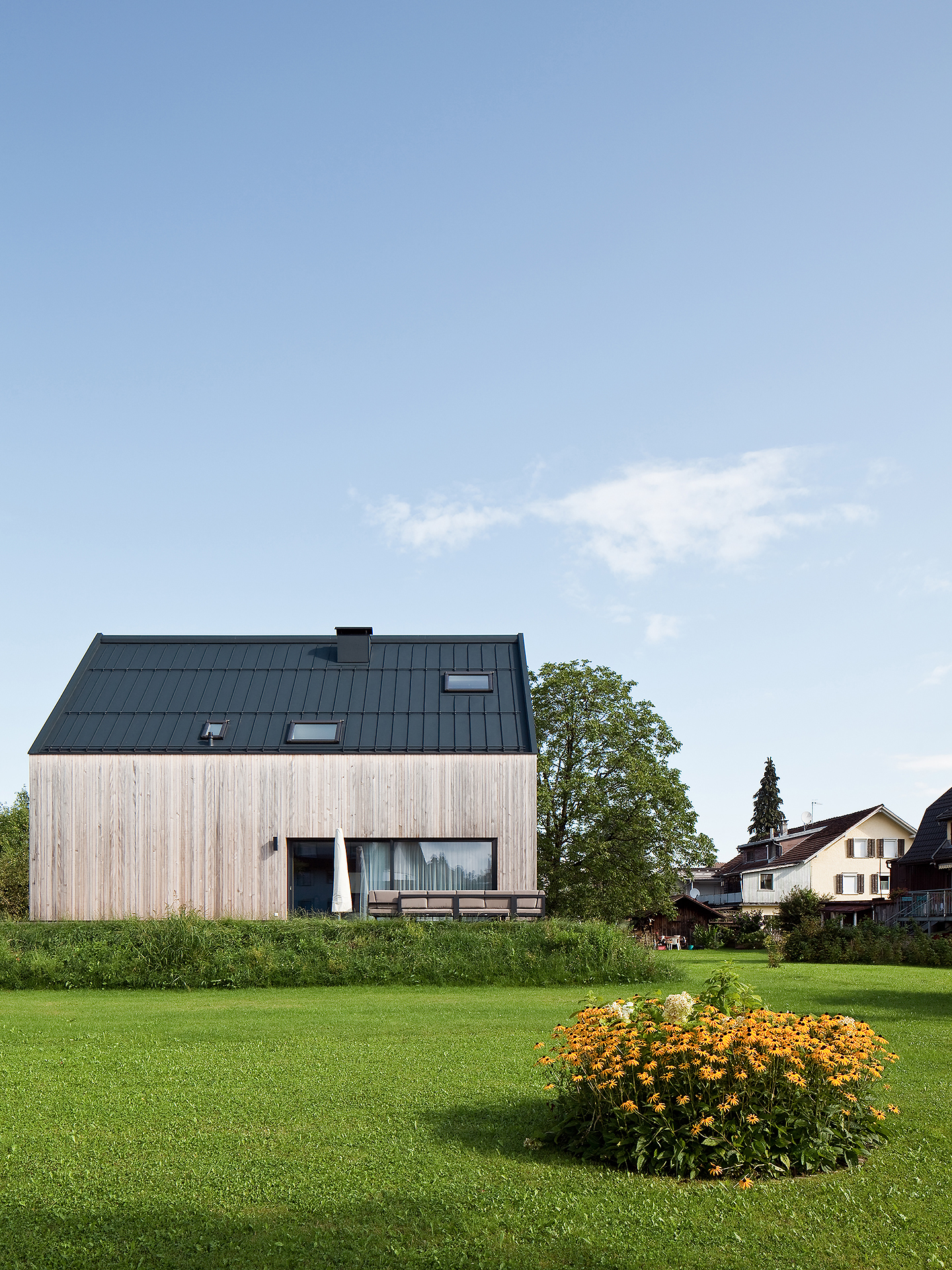 Botany House
Client: Private
In collaboration with Georg Bechter
Austria 2016
In cooperation with architect Georg Bechter, Nina Mair has designed a single-family house for a young family devoting attention to the creation of special volume of space. The original building, except the cellar walls, was removed with nothing but the solid stairwell and chimney preserved. Around this forming the core zone, a new brick building shell and an upper floor made of timber were erected. The compact structure rests on an elevated plateau around one meter above the garden level. Its elevation is meant to both protect the building from the ever-changing groundwater level and reduce visibility from outside to preserve privacy. The entrance stairs on the northern side of the building are covered with corten steel, providing a strong contrast to the wooden façade. A detached carport made of fairfaced concrete offers room for two cars, tools and bicycles.
The stairwell, a free-standing central element on the ground floor, also accommodates a sanitary module, a utility room and a fireplace. Coloured in taupe, the stairwell holds partition walls that can be pulled out to create separate rooms. Cooking, eating, living and working are arranged in a room continuum that can be divided into separate rooms quickly and easily. The living area extends throughout the airspace on the upper floors.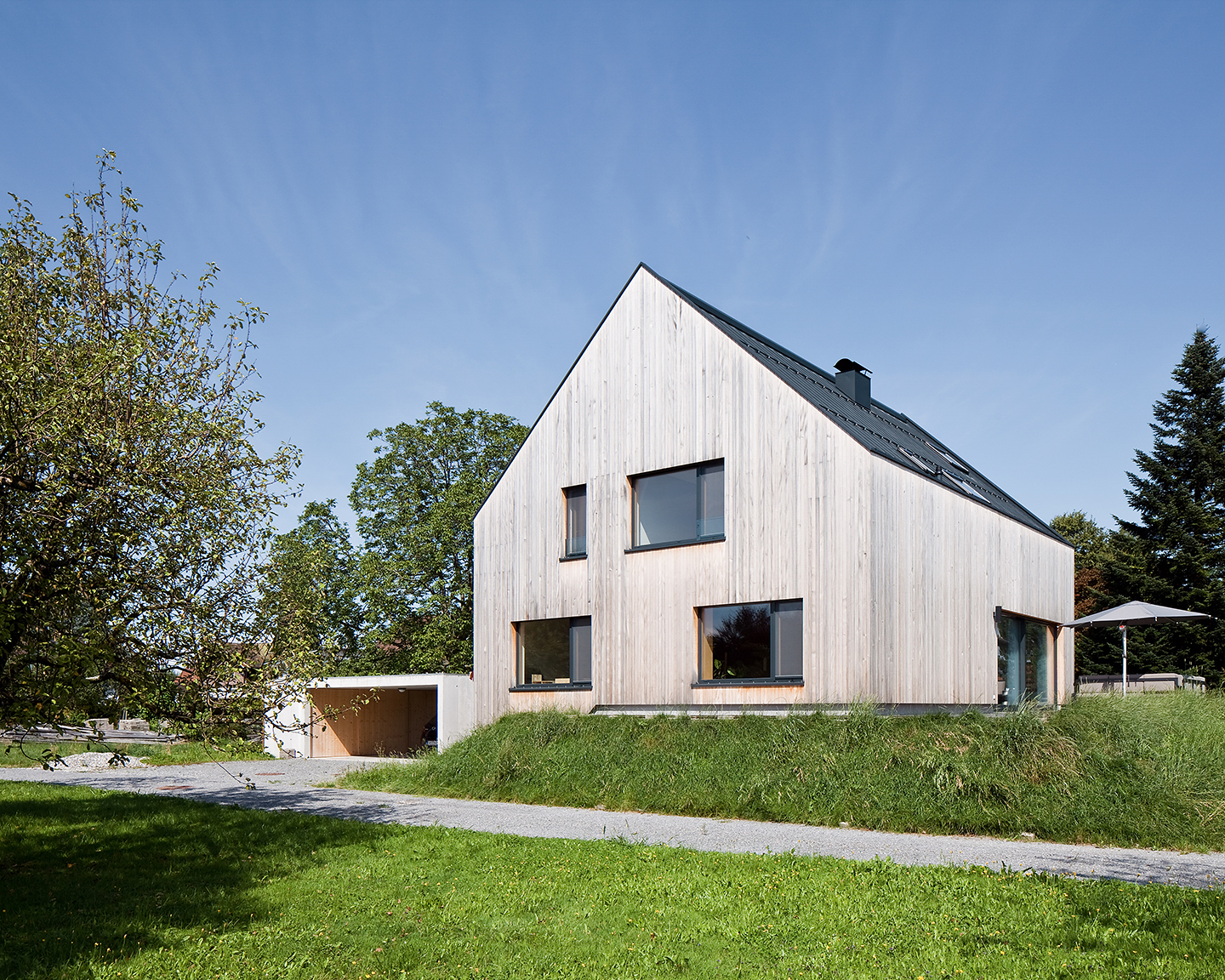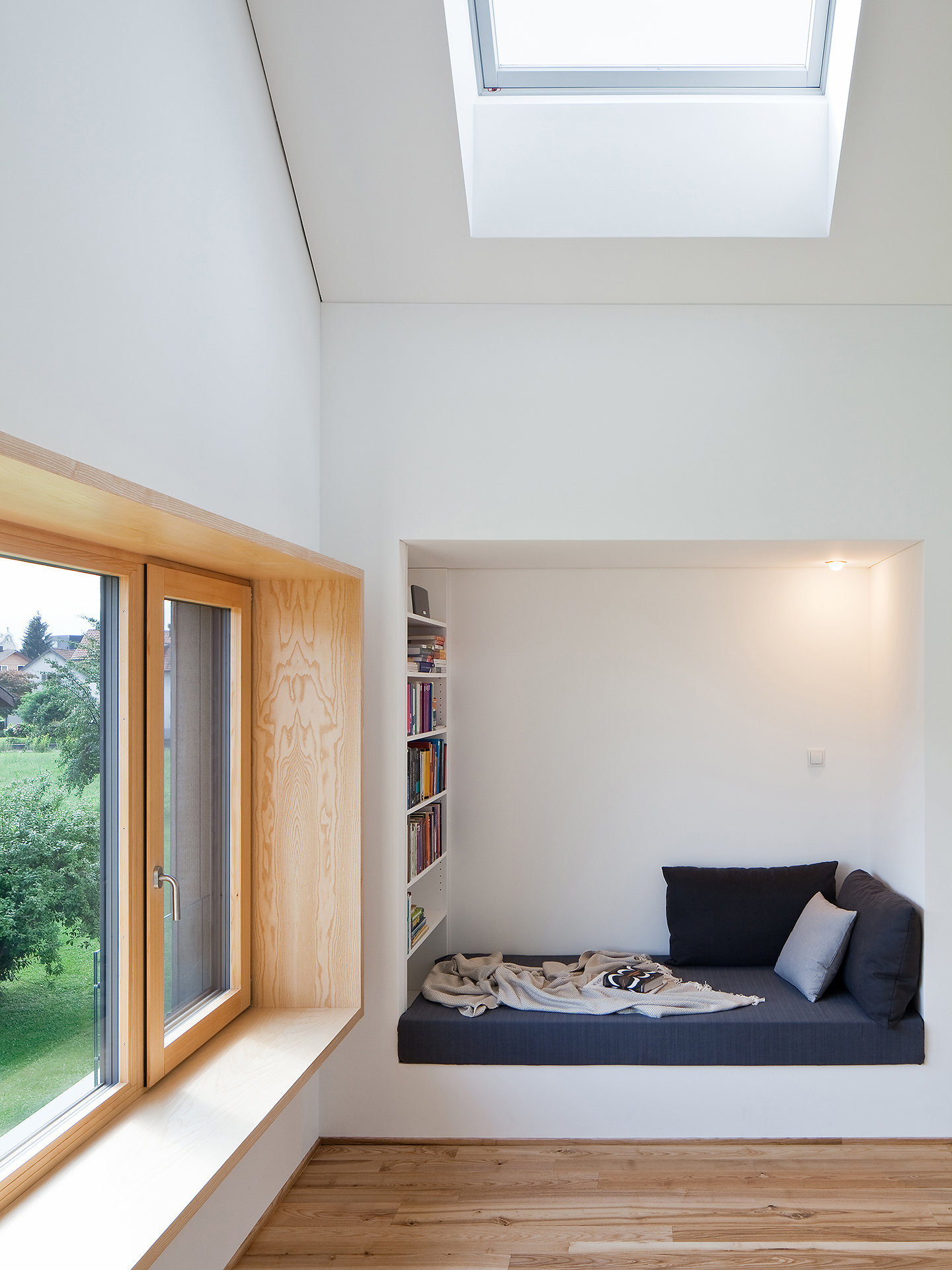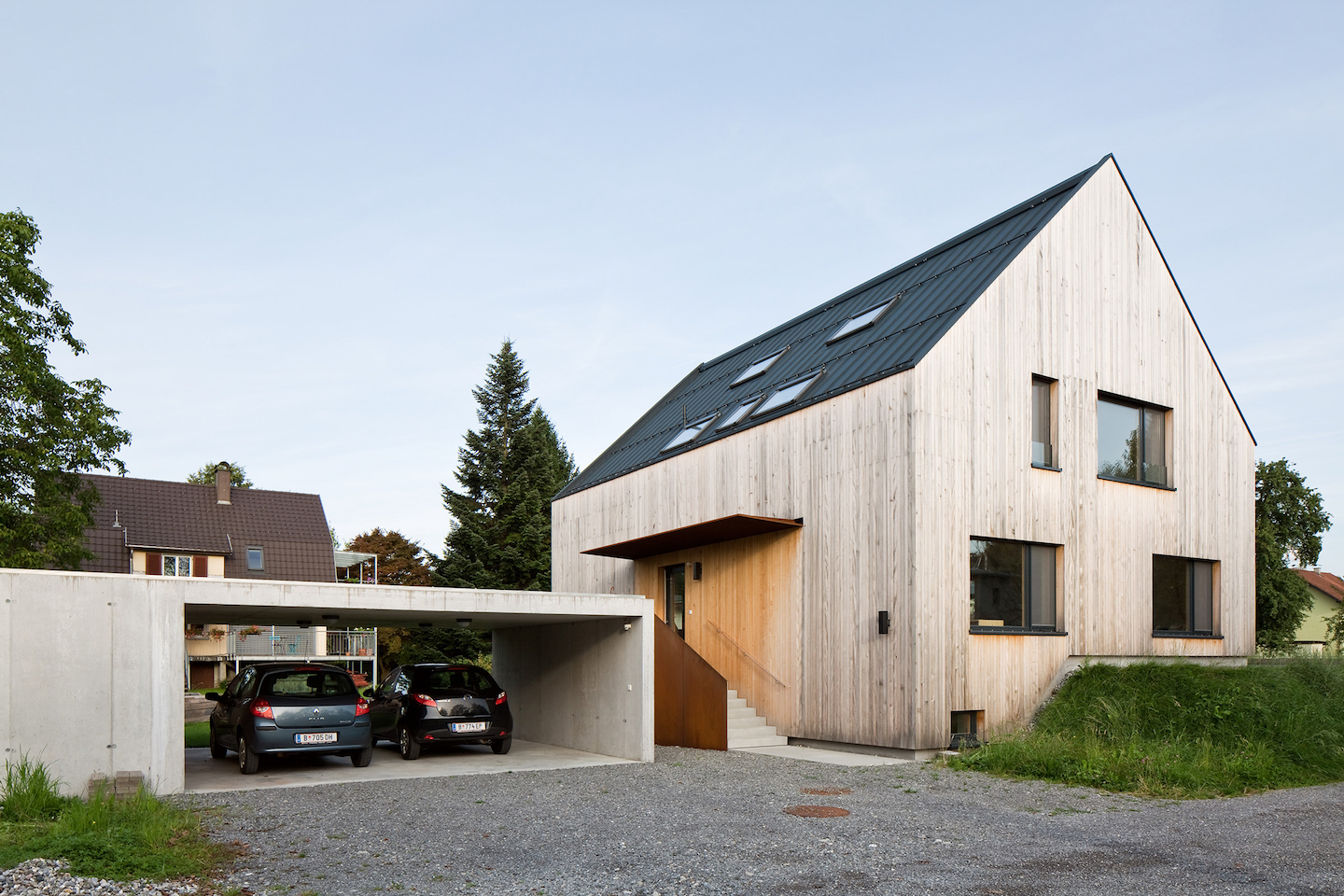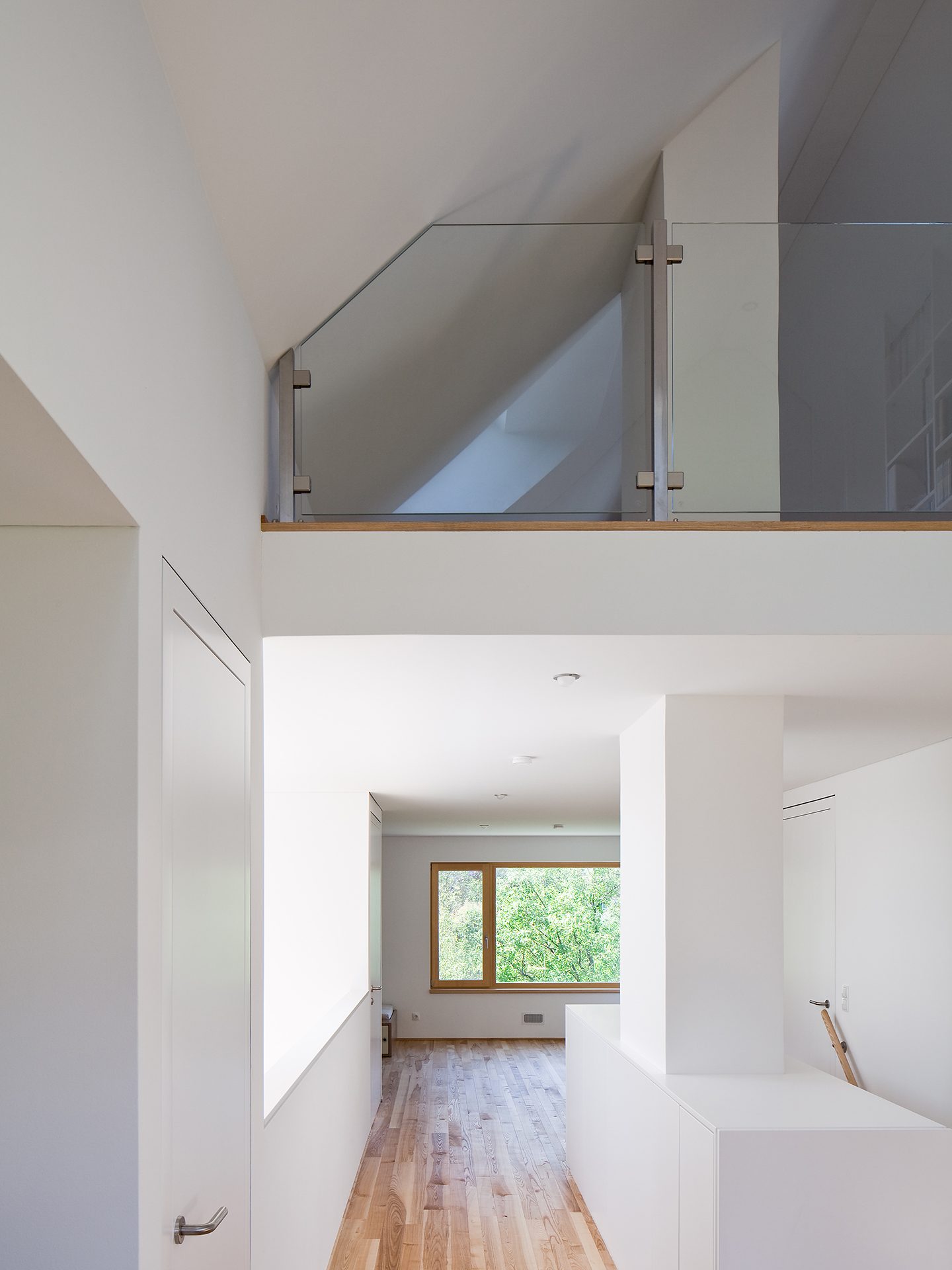 The wide windows on the eastern and western facades are equipped with particularly low window sills. They serve as a seating area inviting you to stay and read a book or simply enjoy the view of the large garden. The upper floor includes the sleeping area with two children's rooms and a master bedroom, a large bathroom and another living room. Considerable effort has been devoted to accommodating the owners' great passion for literature. A huge library is built into the airspace underneath the roof. The attic is designed as an open space that can be used as an additional bedroom or play area, as needed. A steep sliding set of stairs enables you to reach the attic as well as the upper shelves of the library.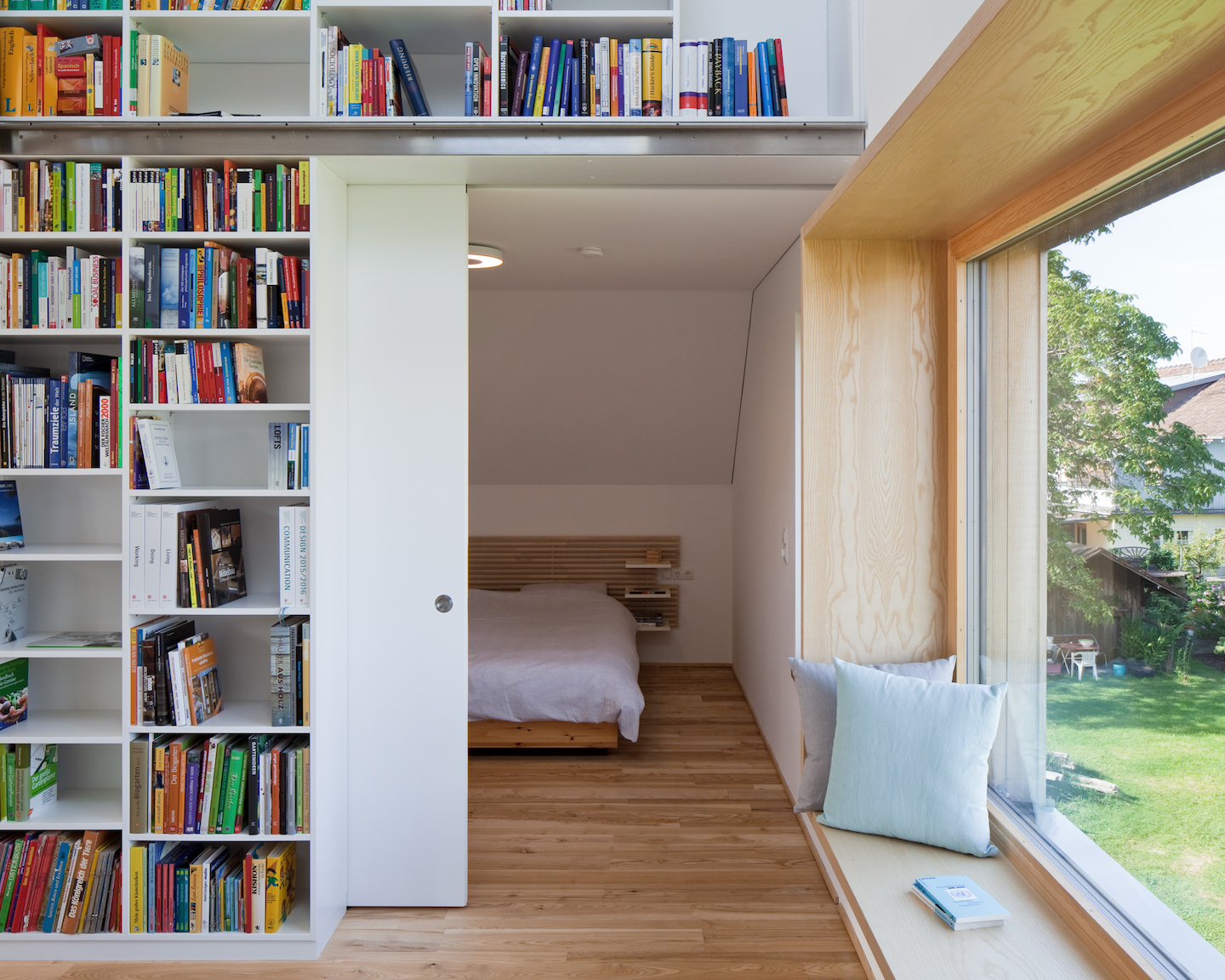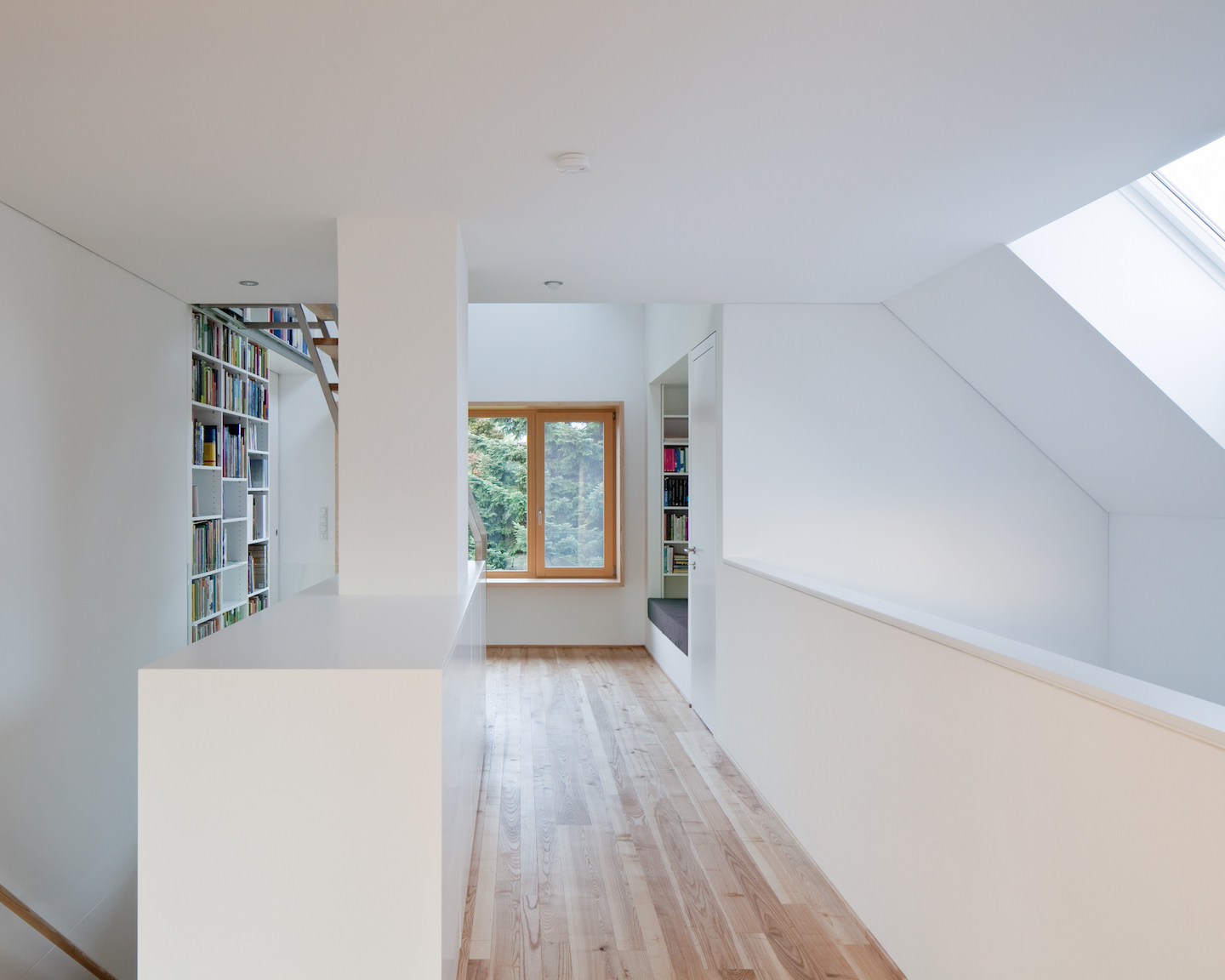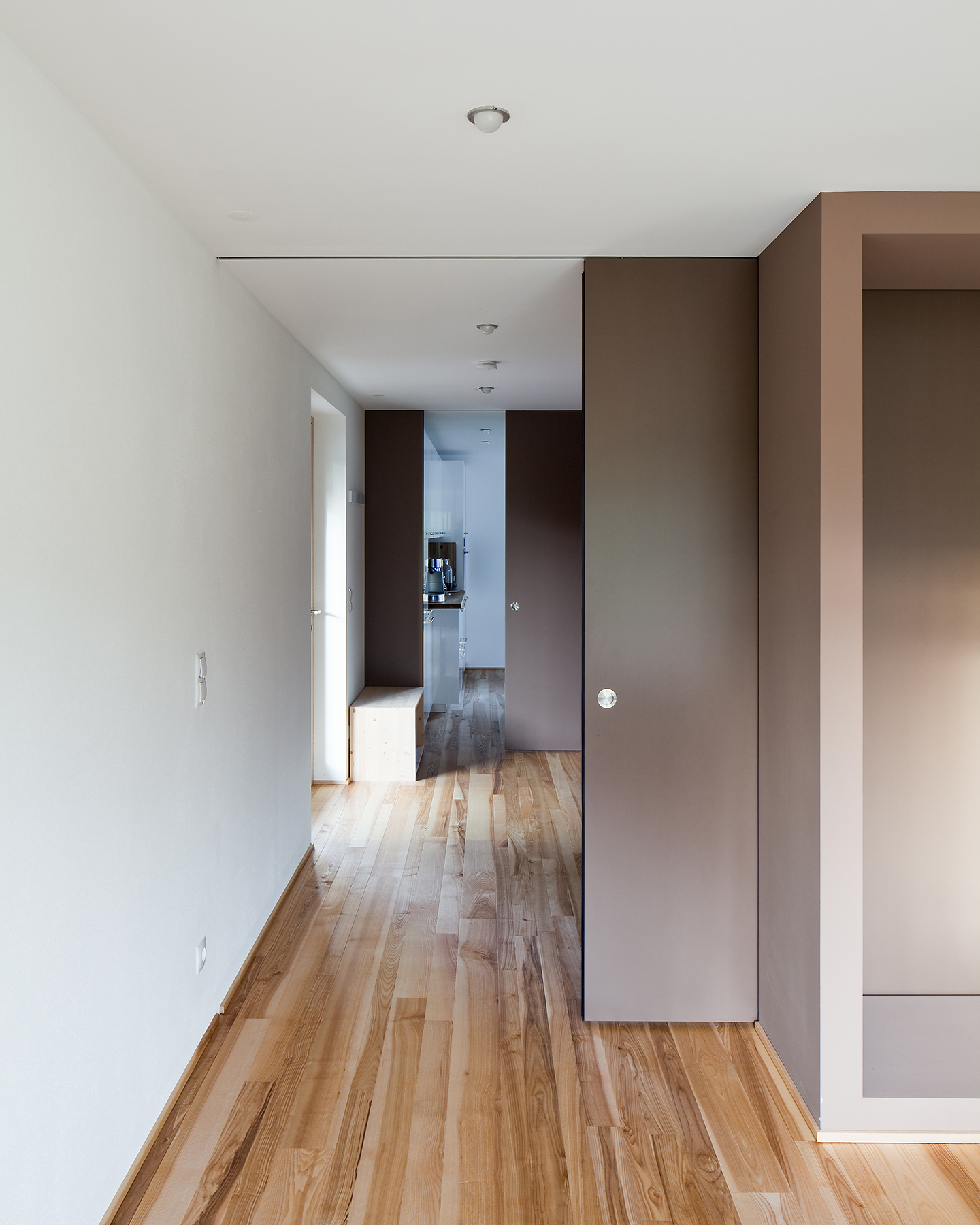 Photographer: Christian Flatscher